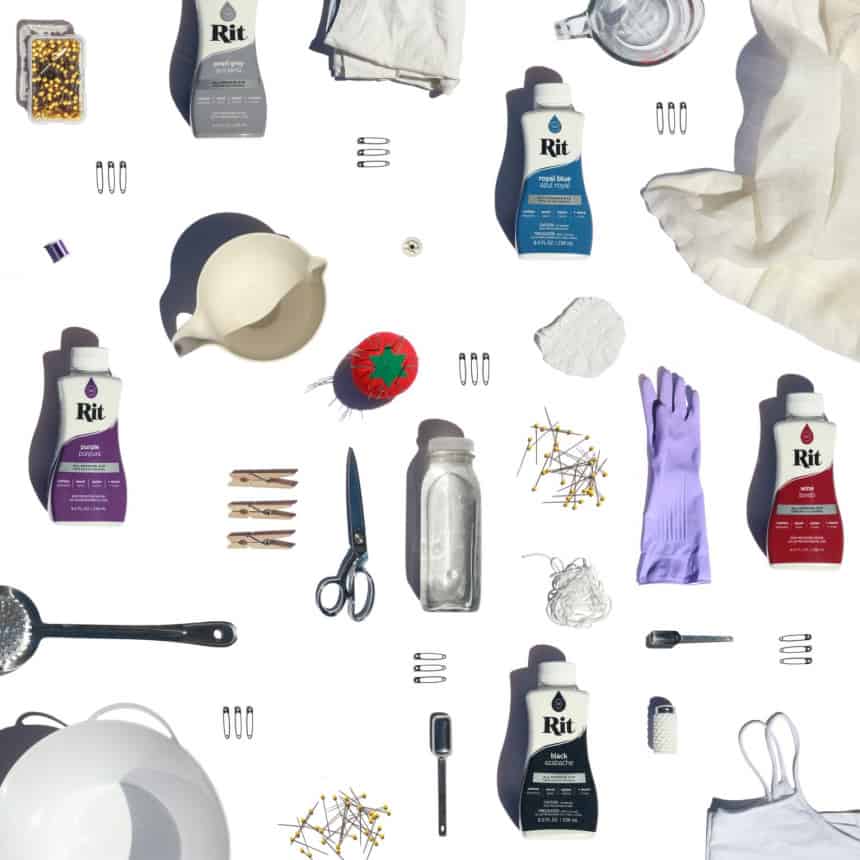 Celebrate National Craft Month with Rit
Rev up your sewing machines, warm up your glue guns and prepare your dyebaths because it's officially #NationalCraftMonth. Here are some of our favorite DIY dye projects from our favorite makers and more to get you inspired.
Playtime just got a colorful makeover. ⛺️  An old bedsheet, a sewing machine and a little imagination is all it takes to make this kid-friendly craft project come to life. Have the littles help with the dyeing process to get everyone involved.
Let this tie-dye Yin and Yang wall hanging be your daily reminder to stay balanced. ☯️ Scroll down to learn how to create this minimal design to bring forth good energy into your space. 
Take the guesswork out of gardening with these easy-to-make colorful markers for your herb garden.
Due to popular demand, we're here with a quick + easy tutorial on how to dye your roller skate wheels with Rit's DyeMore for Synthetics. Due to its Nylon material, they dye in just minutes.
Crafted with canvas and then stapled onto stretchers, this project was so fun to do that we are currently working on creating an entire gallery wall full of them! Follow along to learn how simple it was to make!