A Custom Dyed Wedding? Yes, Please!
March 22 2019
With wedding season just around the corner, it's time to make some important fashion and décor decisions! Using dye gives you the ability to match your custom wedding color palette to tablecloths, napkins, ribbon, place cards, invitations and more. Even wedding dresses and veils deserve a dip! With our library over over 1,000 color formulas, we can just about guarantee you'll find the right colors to match your wedding palette. Scroll to be inspired!
Perhaps our favorite wedding DIY of all time! Our friends from A Practical Wedding created dip dyed veils that elevated the veil from something pretty standard to something so incredibly special and unique.
Creating a consistent color theme throughout an event or party can prove to be difficult. But we're here to make it much easier to do just that!
From the moment your guest enter the venue, you can wow them with dip dyed place cards, highlighting your color scheme.
Not only does this backdrop have a wow effect, it was simply created out of cheesecloth, twine and a bamboo rod. Dyed so beautifully by Ruffled Blog.
Blogger Something Turquoise truly wowed us with this incredible spread of dip-dyed wood wedding décor items. "Unfinished wood soaks up the dye perfectly and adds a natural, relaxed look. From wood vases to seating cards, favors and even table numbers… if it's made of wood – you can dye it."
Our friend Inspired by This showcased how easy it is to dye ribbon for a bouquet. "Bouquet ribbons have become a necessity for your wedding day. They're a great way to incorporate your wedding colors and add interest to your bridal look as they flow in front of your gown. But just because we think they're a must have, doesn't mean you have to spend a substantial part of your budget on them! DIYs for your wedding can be hit or miss, but these DIY dip dyed bouquet ribbons are so easy to execute – and execute well!"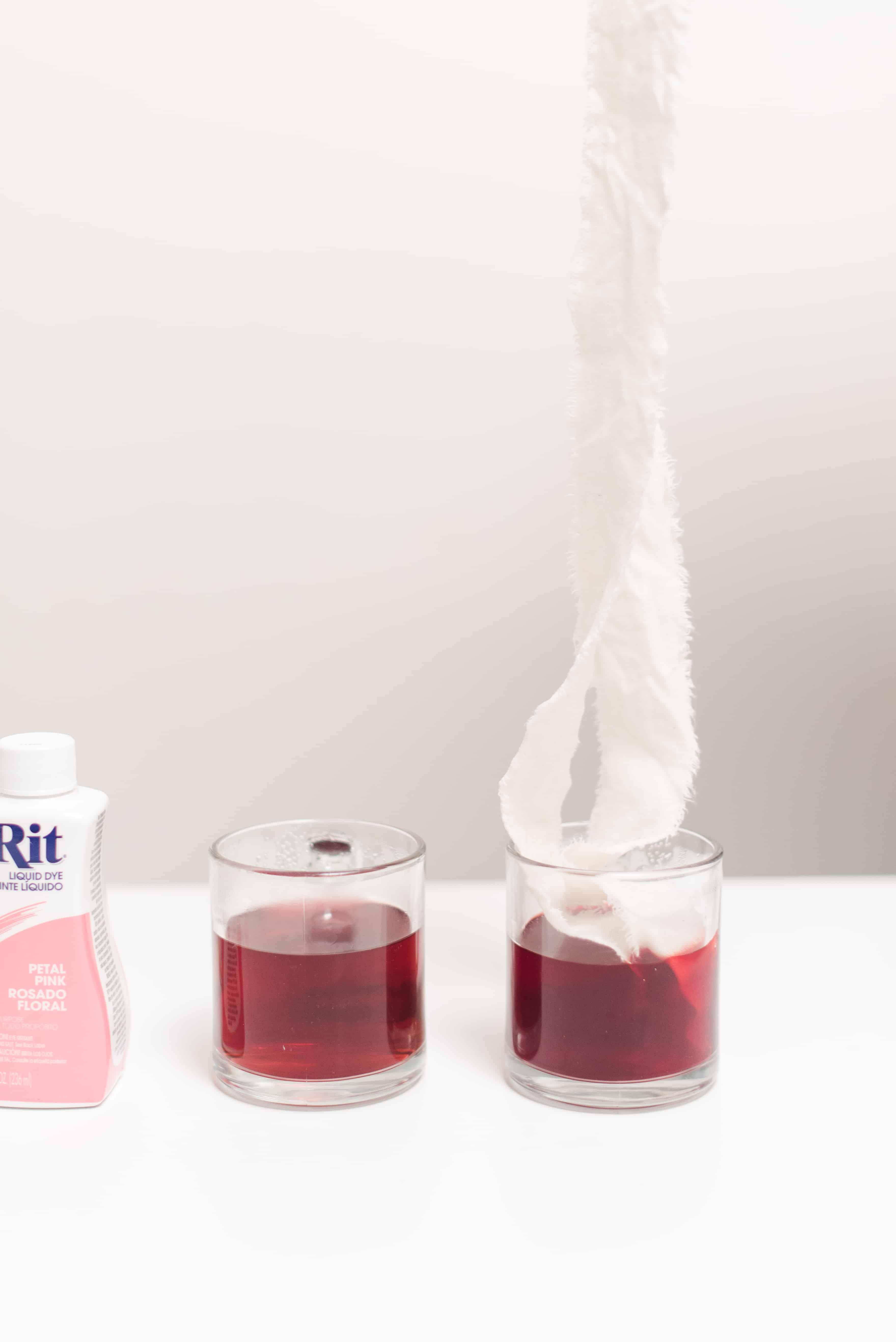 Dip Dyed Votives
Crafted from strips of cotton gauze, these votives are the definition of elegance and style.
Dip Dyed Wedding Dresses
A subtle dip in dye will make your wedding dress that much more memorable. These brides took our challenge to heart and went for it!
Dip Dyed Wedding Napkins
Rachel and Dustin started dating in high school. As a craft blogger and an architect, they had a vision for their wedding, a vision that meant making the decorations themselves. Thanks to Rit, they were able to do just that.
In paying homage to florals and pastels, Oh So Beautiful Paper created these DIY rainbow watercolor honeycombs. And a backdrop to go with them! They are perfect for weddings, birthday parties, and everything in between. And her secret weapon? Spray bottles filled with Rit!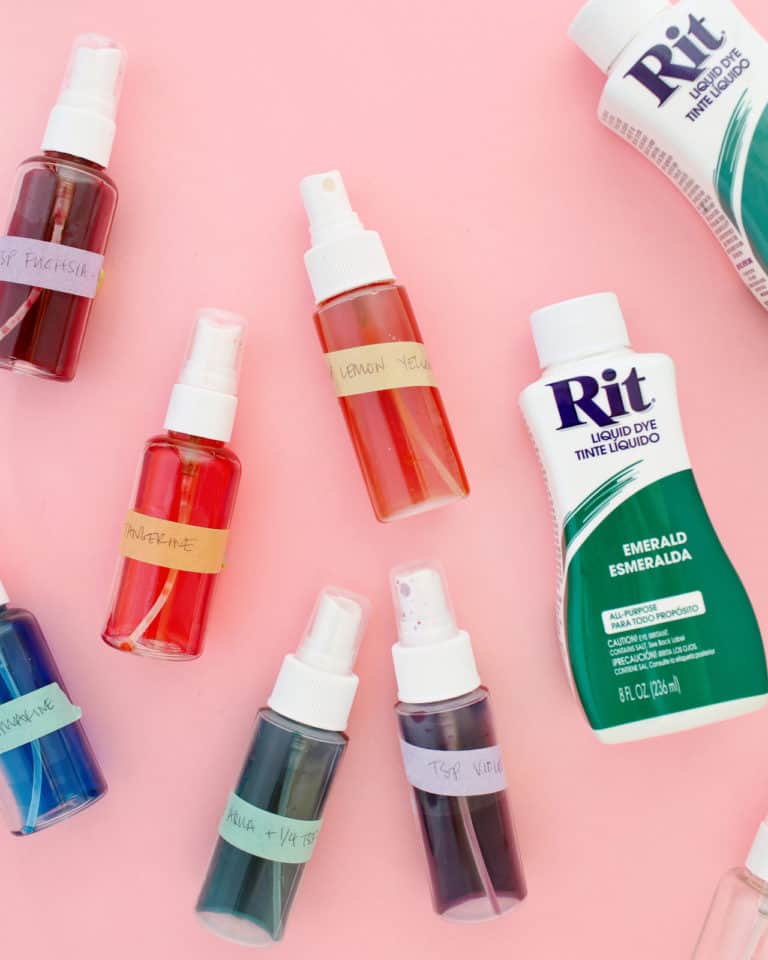 Dip Dyed Table Linen
As if this cake wasn't beautiful enough, the dip dyed table linen adds a sophistication and beauty we haven't seen before.