Living Coral Color Formulas and Inspiration
December 10 2018
At Rit HQ, we can't stop using our new Coral All-Purpose Dye, a warm peachy mix of orange and pink. So you can only imagine how excited we were when we found out Pantone, the world's authority on color, picked Living Coral as their Color of the Year for 2019! According to Pantone, it's new selection "energizes and enlivens, with a softer edge." If you are looking to create something with an exact match to Living Coral, we have color formulas for our All-Purpose and DyeMore lines below! And, as always with Pantone's unveiling, we expect there will be a surge in coral toned fashion and home décor this coming year. Get a head start with our recent projects below using our new Coral All-Purpose Dye!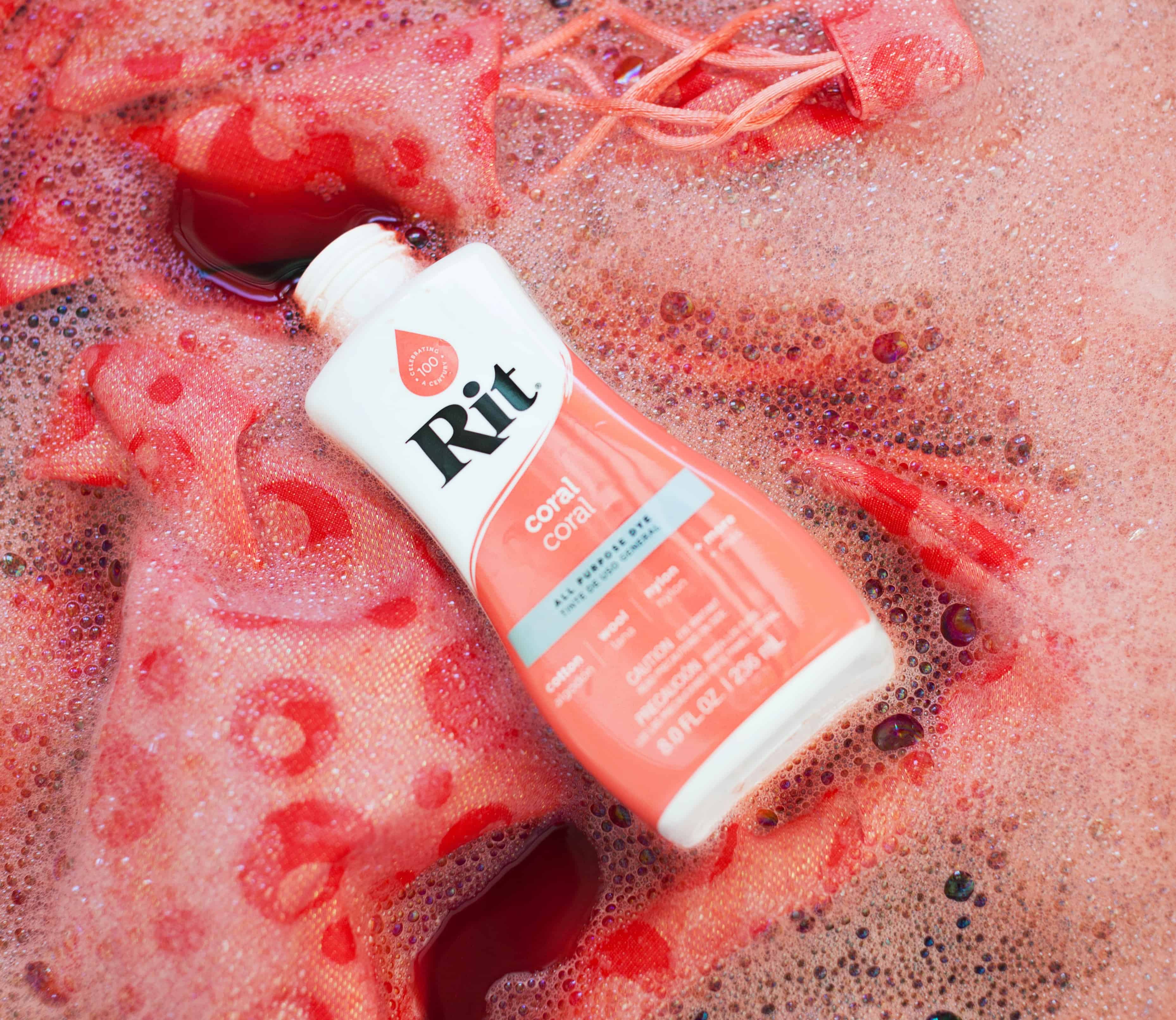 Living Coral Color Formulas
If you are looking to acheive Pantone's exact Living Coral shade, you can mix our dyes with formulas below for both Rit All-Purpose Dye and Rit DyeMore for Synthetics!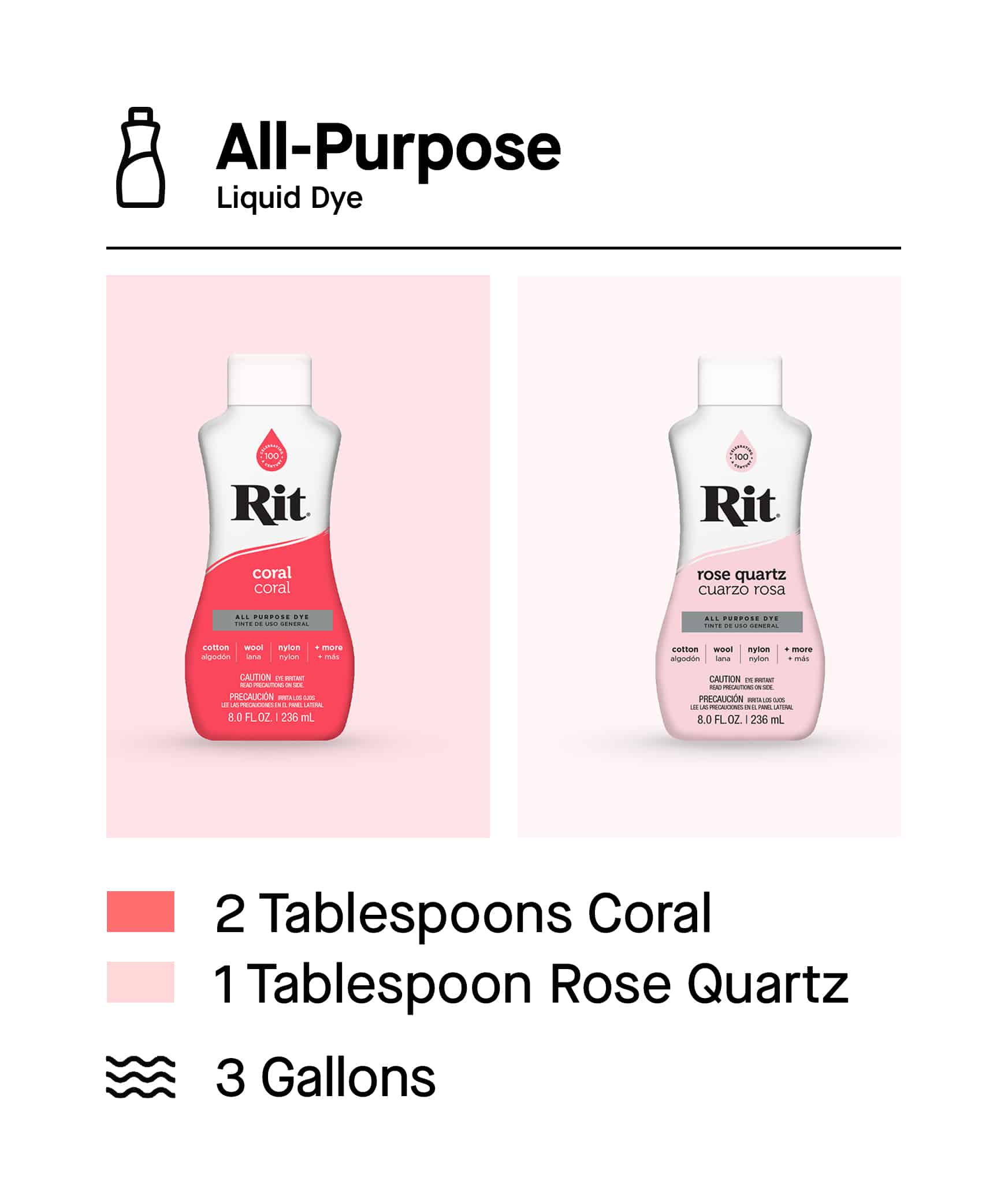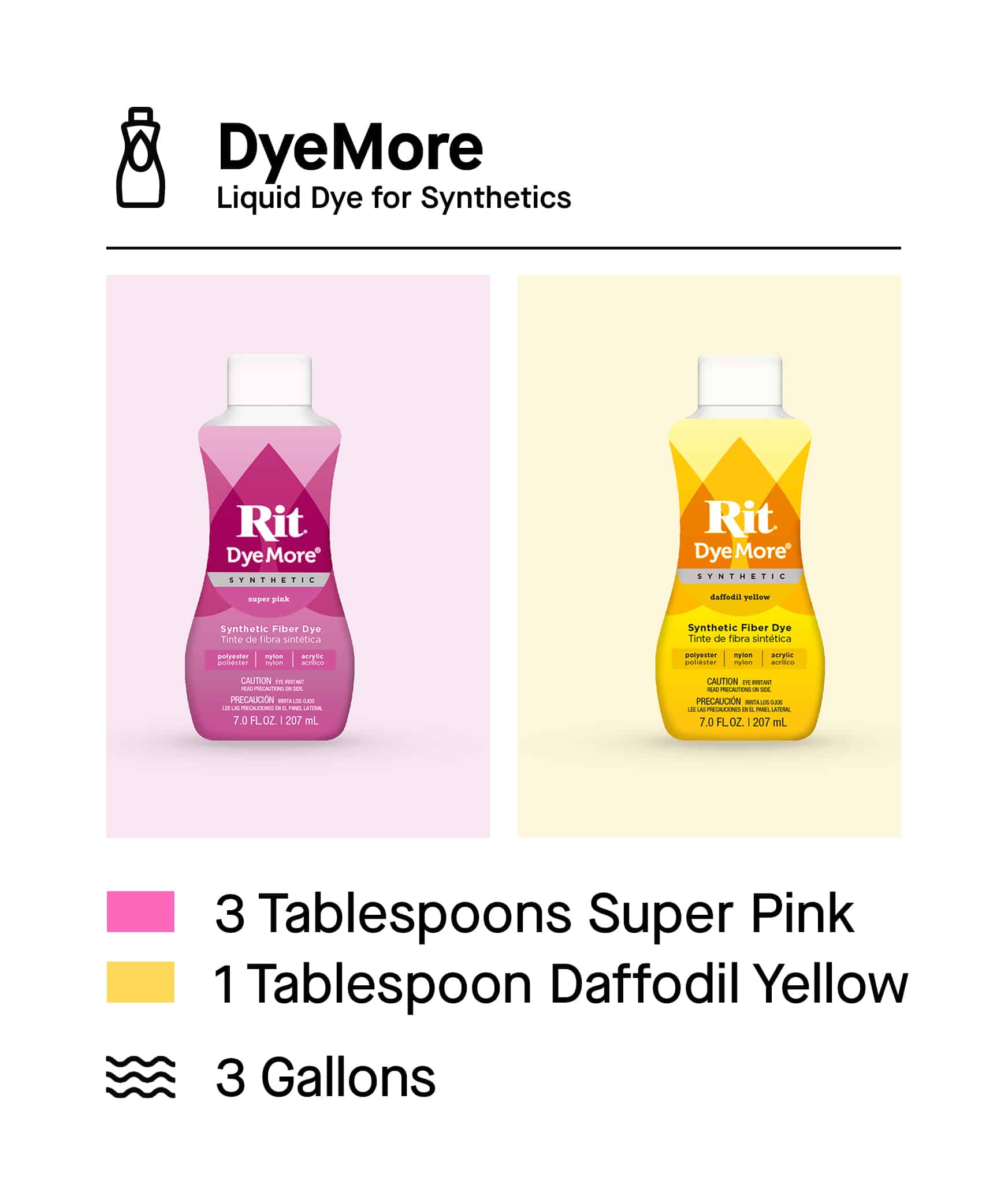 Project Inspiration
These cha-cha ready dip-dyed tassel earrings are about to be on everyone's radar. They are undeniably hippie-chic. And the perfect project for any beginner. You can buy white solid inexpensive tassel earrings just about everywhere (or even make your own).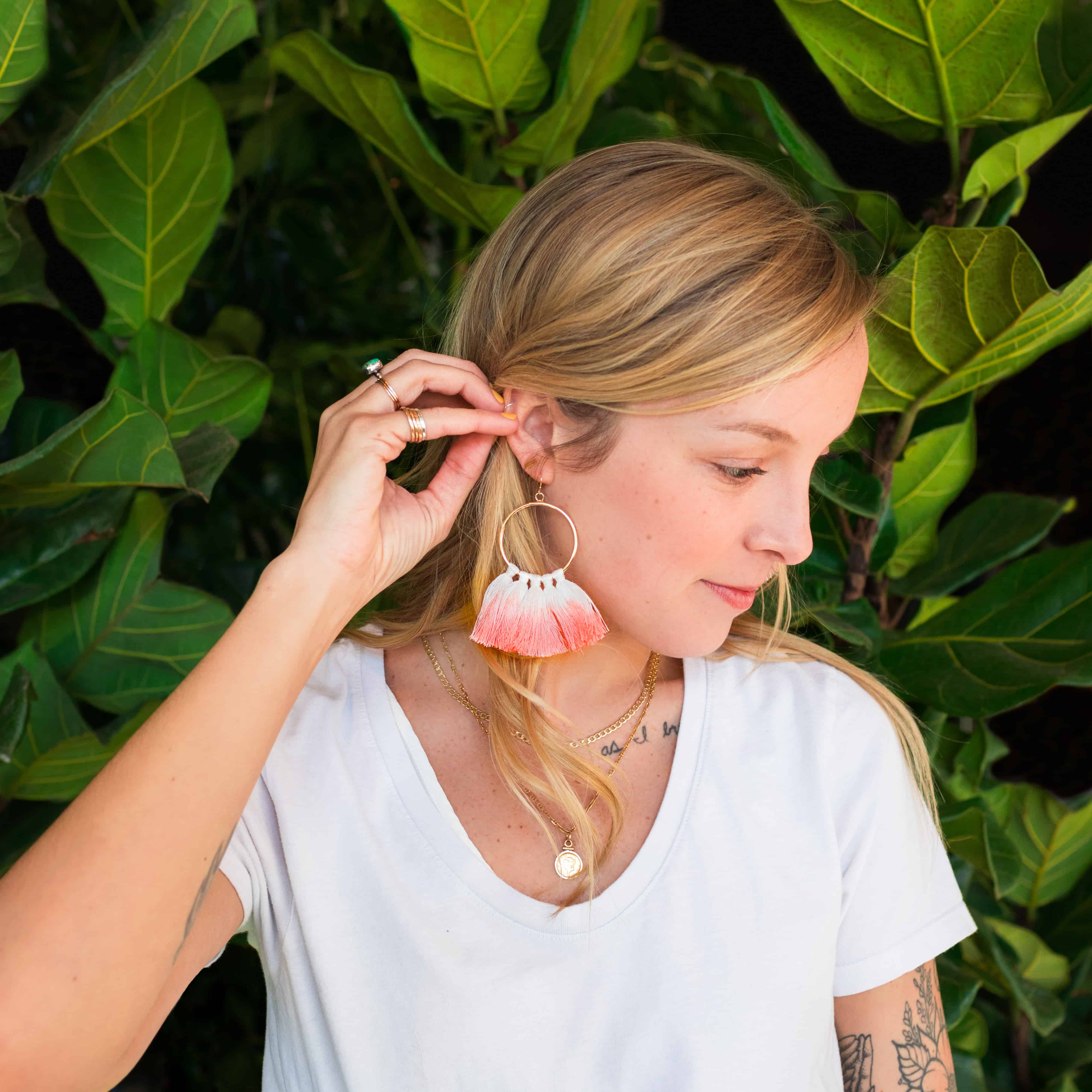 Our good friend The Crafted Life is really on to something with this awesome DIY. She took all of our favorite things (traveling, pom poms and our new shade Coral) and crafted this project that we couldn't love more!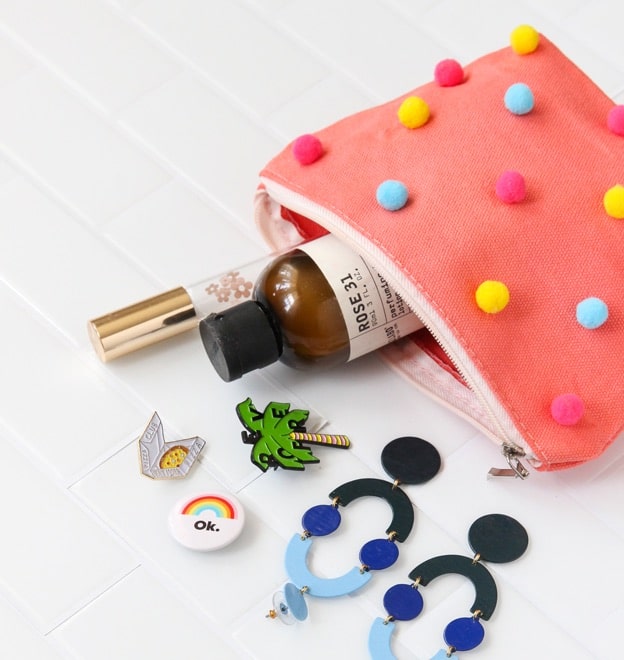 These napkins add a beautiful splash of tropical paradise to any tablescape. And what is more fun and easy than a quick dip in dye!
We love upcycling old clothing items and giving them a fresh new look and that's exactly what our good friend Krys (aka @melodrama) did here.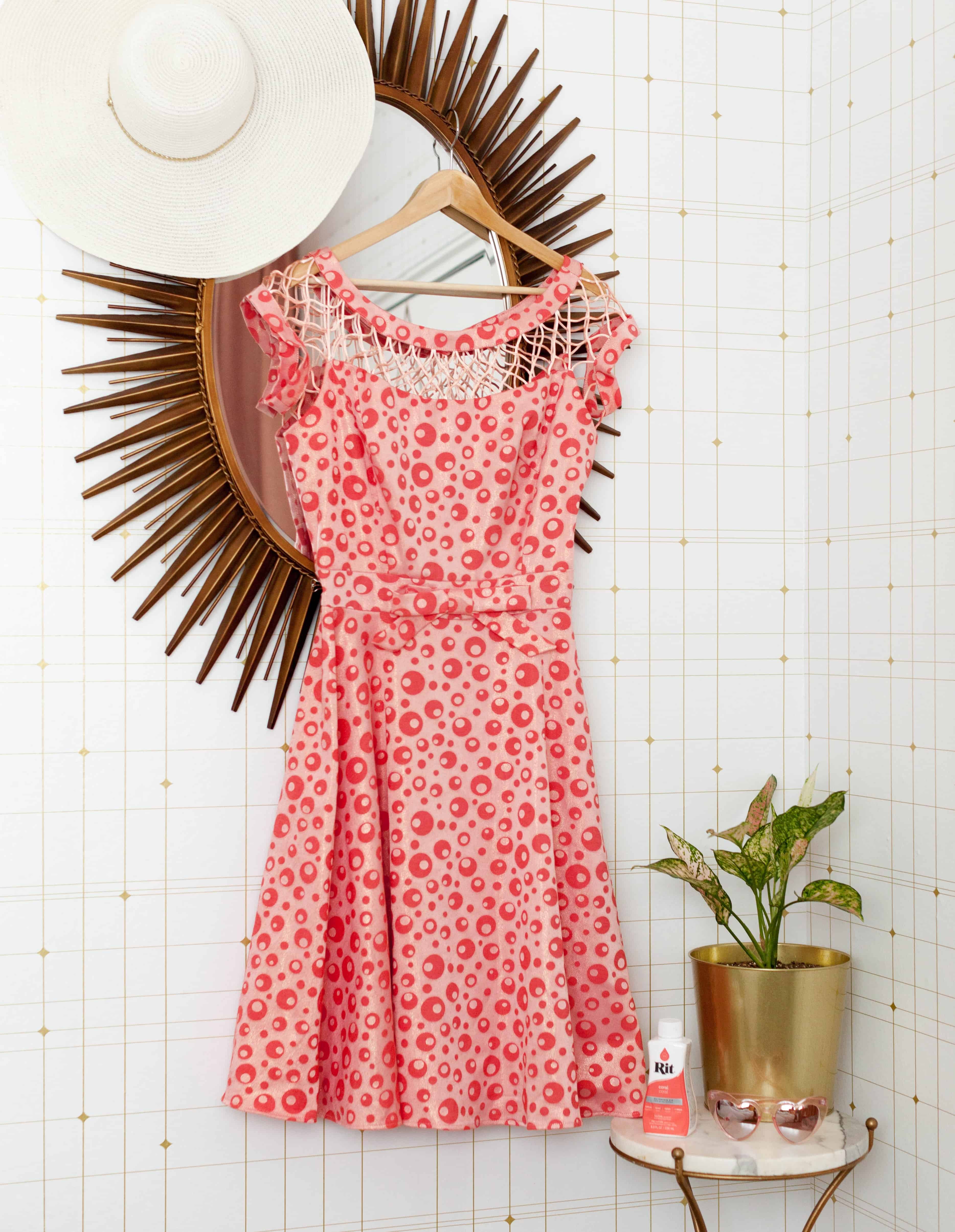 Using the Itajime Shibori technique, we were able to create something super unique that you would have a hard time finding anywhere else.