Introducing Neons!
May 2 2018
Our All-Purpose Dyes just got a lot brighter with the introduction of Neon Yellow and Neon Green to the line! If you ever thought it was challenging to bring neon into your life, that stops now. Our new shades are the perfect mood booster, adding a playful touch to your wardrobe or home décor.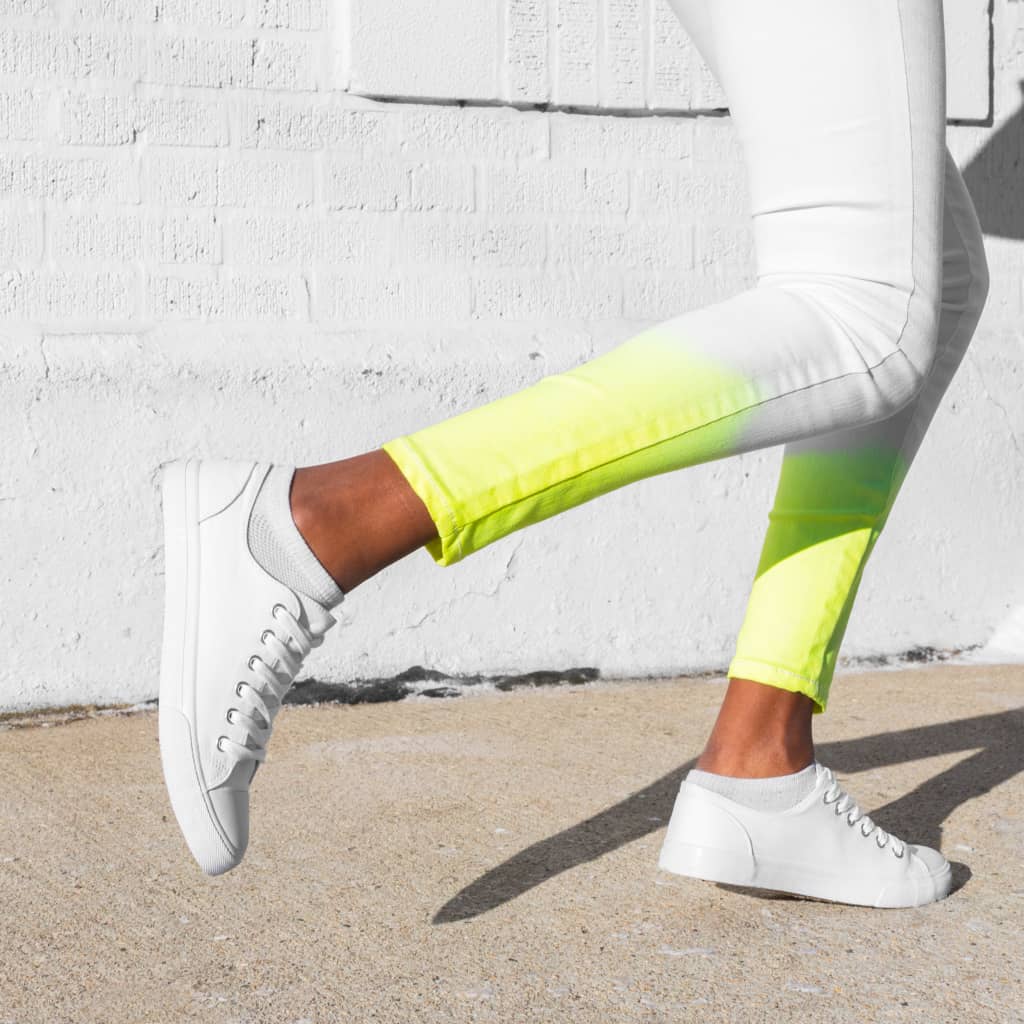 When it comes to fashion, neons are ideal for dipping, creating an unexpected and much appreciated pop of color that will keep things from getting too boring (see dip-dyed jeans below). Or, go all in and dye your outfit neon, showing the world that you were truly born to stand out (see neon yellow dress below).
Neons work just as well at home. Think about adding it to any space as an accent piece, giving it an unexpected and much appreciated pop of color.

Here are a few projects to inspire.

Sometimes less is more. With a quick dip in one of our neons, you'll add lots of character and a touch of playfulness to your jeans.
Finding the color you desire in a dress you want can be tricky. That's why we took matters into our own hands with this beautiful bohemian dress from Free People. It used to be blue, but we were able to remove it's color with Rit Color Remover and then dye it with our new Neon Yellow dye!
Adding a dip of our new Neon Green dye to your lampshade will give any space an unexpected and much appreciated pop of color. It's a delightful use of brightness that will 100% make you smile.
Neon shoes are hard to come by. Especially ombré dyed ones. With our new Neon Yellow dye, we were able to create these one-of-a-kind kicks that you won't find anywhere else.
*Available at all JOANN, Hobby Lobby and Meijer stores. Available at select Michael's stores. Check out store locator for exact locations.