Celebrating 100 Years of Color
We live in a world where trends are constantly changing. But what was popular in the past often comes back around! We asked designers, bloggers and creators to pick their favorite vintage Rit ad and recreate it themselves to prove this point. You'll be surprised to see how relevant everything is still today. #RitTurns100
1947
"A new color… a glorious color… so easy now for any fabric with All Purpose Rit"
You don't even have to know what your fabric is (and many of the new ones would fool you!) – all you need to know is that All Purpose Rit will dye it perfectly. Nylon, Celanese, Sharkskin or mixtures all come out of a Rit color bath looking their loveliest."
2018
"Dear 1940's, it's true that you and I would have been the best of friends. Curlers, skirts, amazing dresses, classic style…so I'm bringing back this amazing ad with Rit giving it a modern twist"
1951
"If it was up to me, the whole world would be candy colored! I've partnered with Rit to celebrate #RitTurns100 and recreated one of their 1950s ads with a modern twist. I transformed a retro inspired fit-and-flare white dress with a dash of their Kentucky Sky dye and it turned the most beautiful, icey pastel blue hue!"
- @mermaidens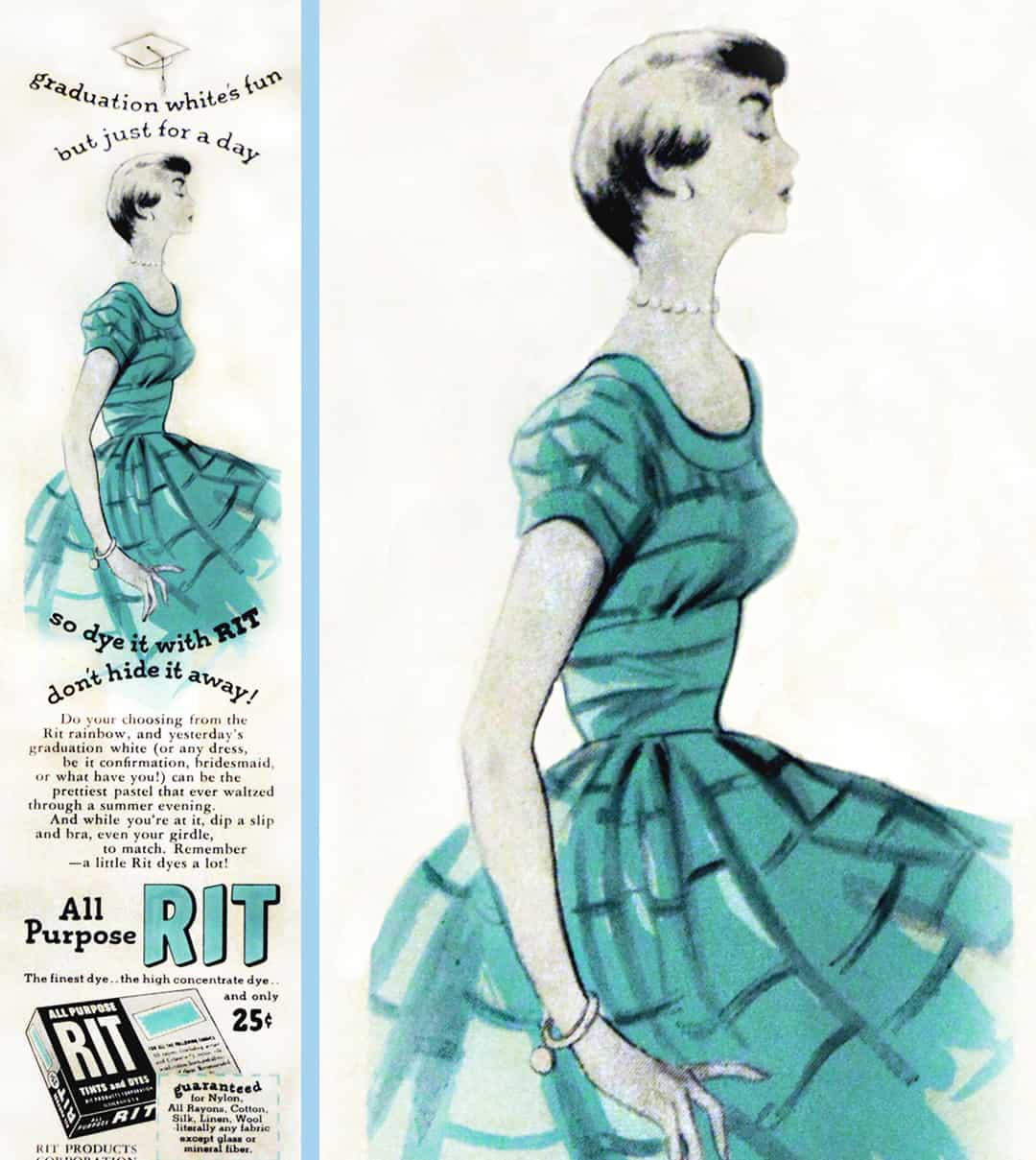 1961
"This project was especially fun for me since I'm obsessed with mid-century advertisements and even keep a collection of them for inspiration. I picked this one because the dining room set up reminded me a lot of my own, particularly the top right corner version. I already planned on dyeing curtains to match my artwork, so I went all-in and dyed a tablecloth and cloth napkins as well."
- @melodrama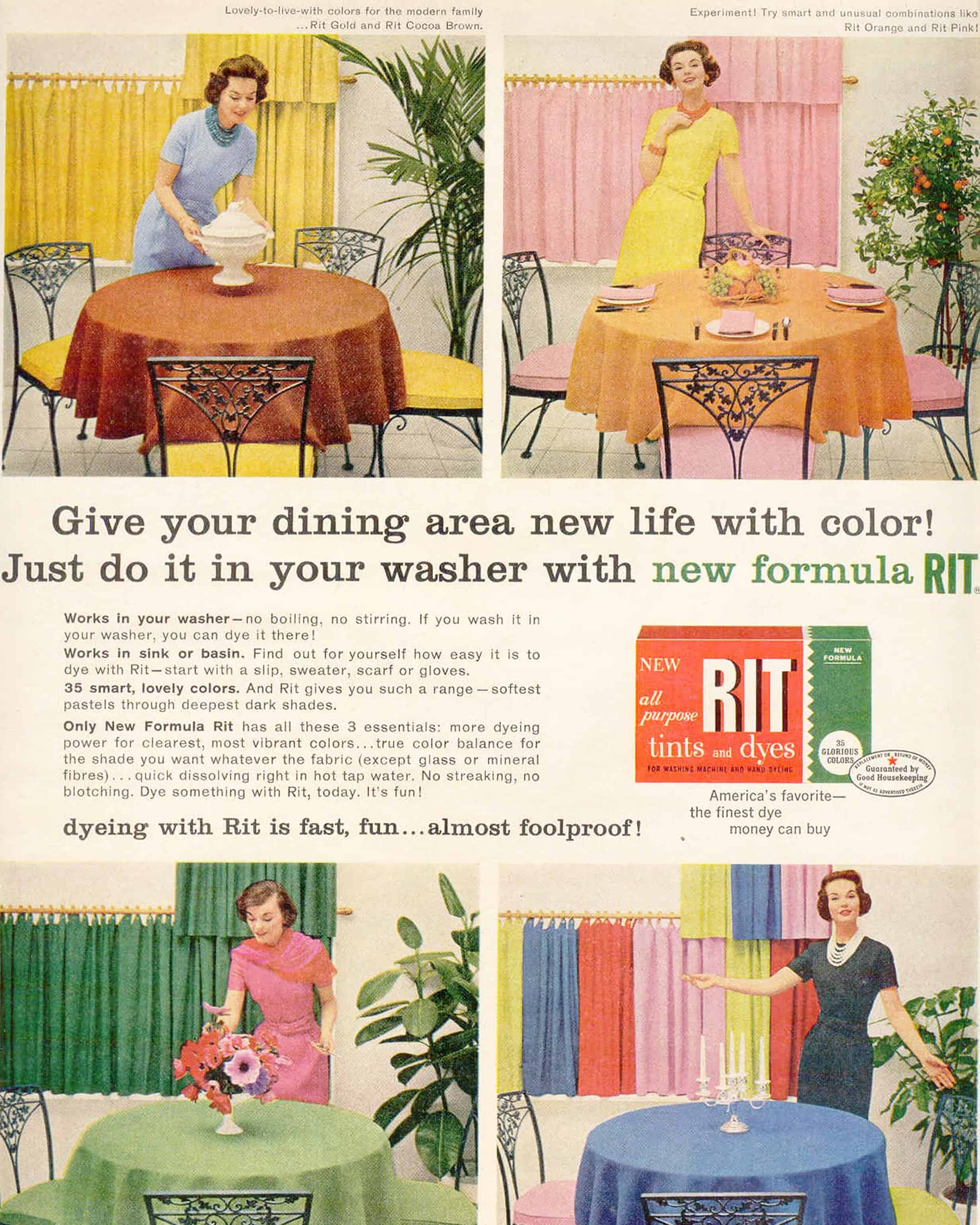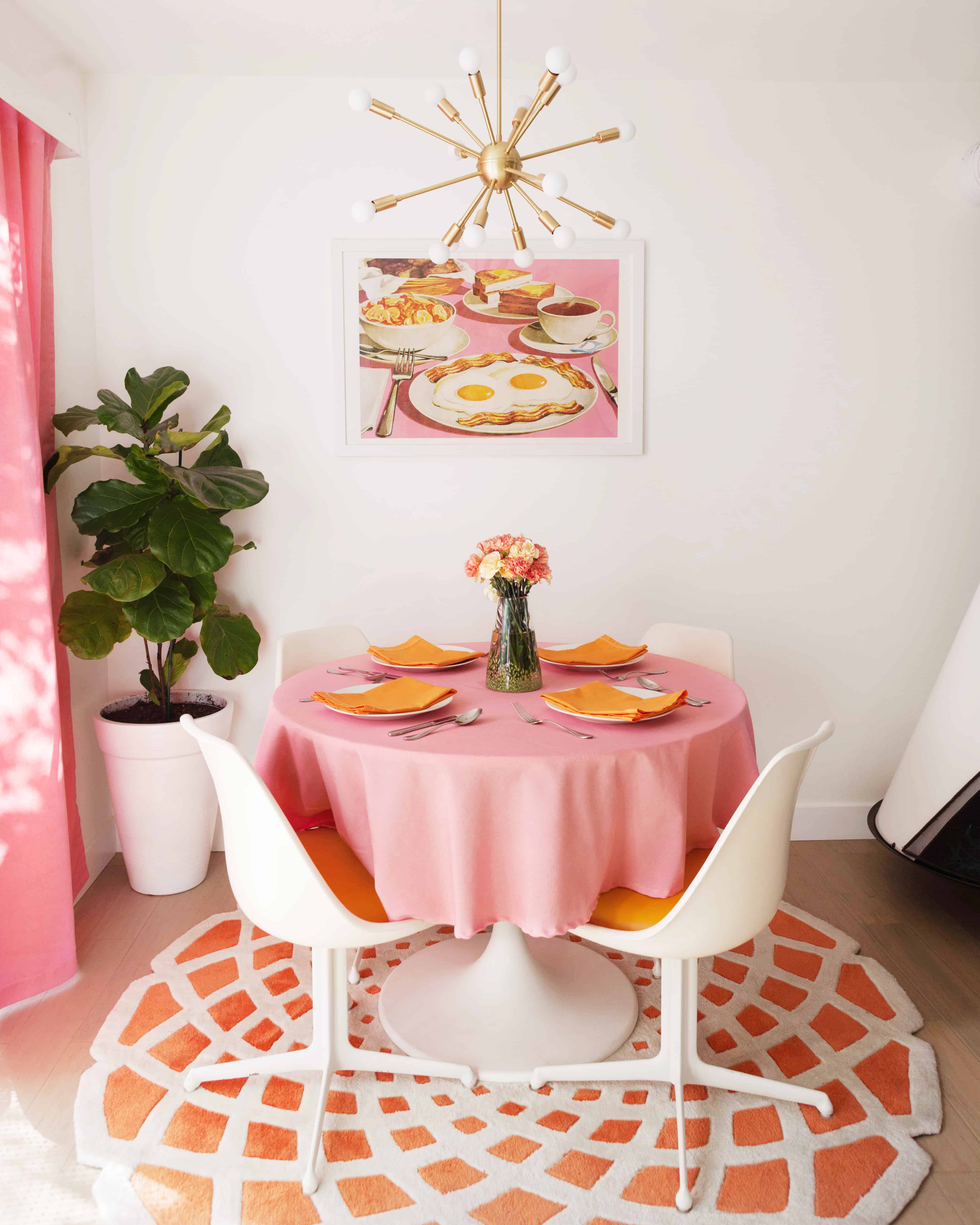 1968
 "I didn't buy it. I dyed it!"
"For a 'garden look' in my kitchen, I dyed a rug, curtains and placemats Rit Kelly Green in the washer. Brushed the wicker planter and chairs with hot concentrated Rit Golden Yellow. Dyed the napkins, too! I made a felt flower valance to complete the garden look."
2018
"I completely fell for the teals and yellows in the ad, plus how cute are all the flowers?! It was exactly the type of inspiration needed to beat the winter blues.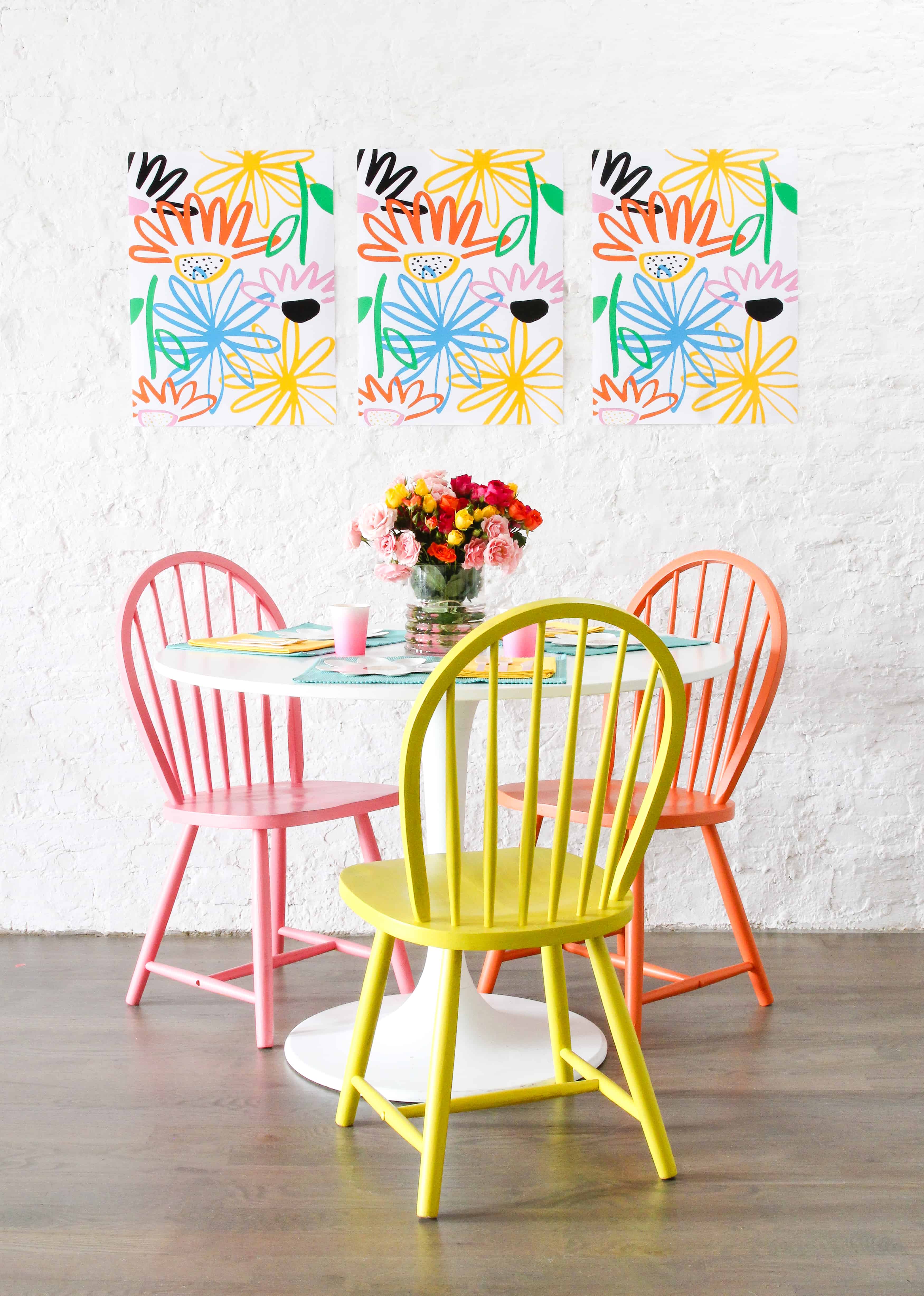 2018
"I dyed in Palm Springs— celebrating Rit's 100th birthday. Had so much fun updating old pieces in my wardrobe and recreating this vintage ad!"
– @cholpak
1972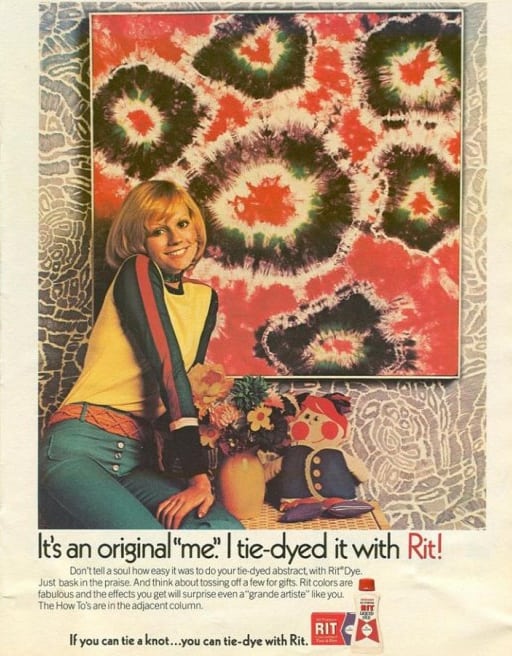 2018
"Because twinning with your little is everything! We had the best time working with @ritedye to recreate one of their vintage ads for their 100th year anniversary."
Much more to come.
Follow along as we continue posting reinvented looks from each decade.
Rit has been around for 100 years. Which means there is a great story to tell.