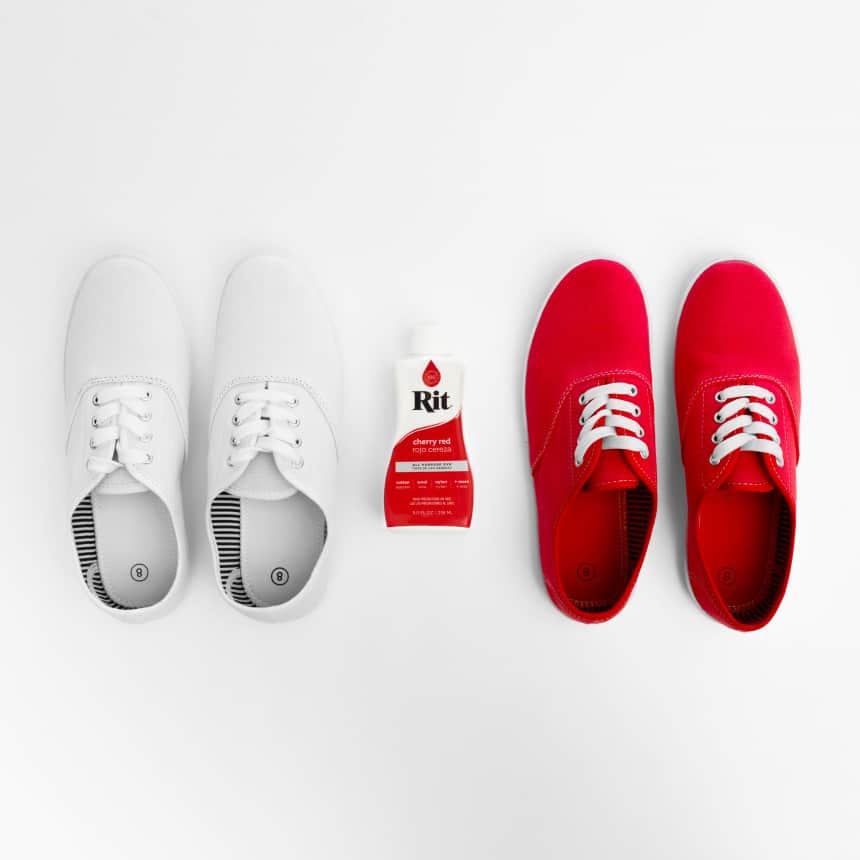 Dye Your Shoes!
Dyeing shoes is one of our favorite transformations. Whether it's a pair you wish came in a specific color (and doesn't) or shoes you own that you are just sick of, use Rit to dye them to the color of your choosing. Follow along to see how!
Step 1: Pick a Dye
If you are dyeing a canvas shoe, then you can use our original All-Purpose Dye. If you are dyeing something unknown, then use our dye for synthetics, Rit DyeMore.
Some Inspiration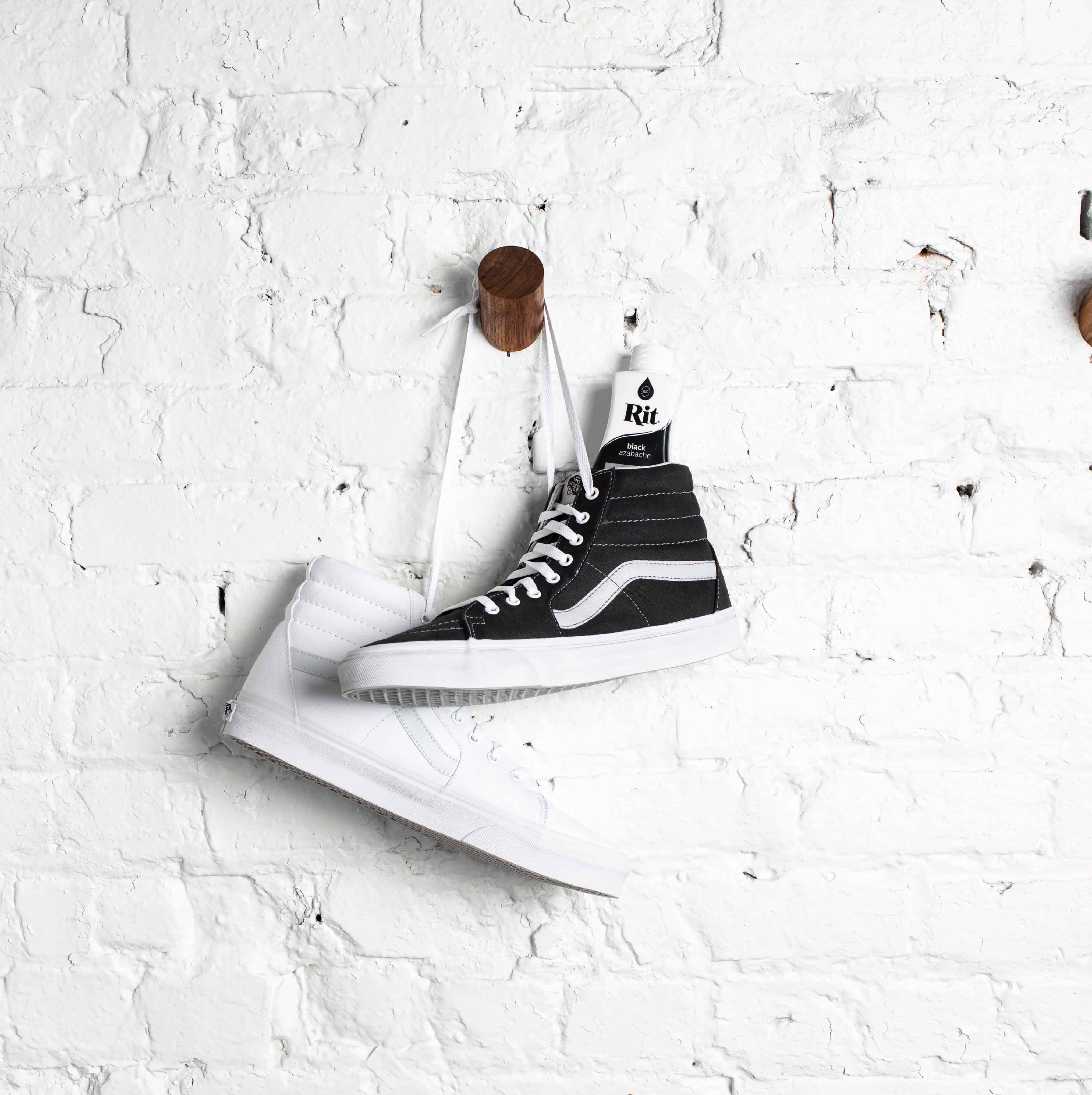 Try out our Rit ColorStay Dye Fixative. It reduces bleeding, fading and even enhances the color of your shoes. Use after dyeing so your shoes stay as vibrant as you.