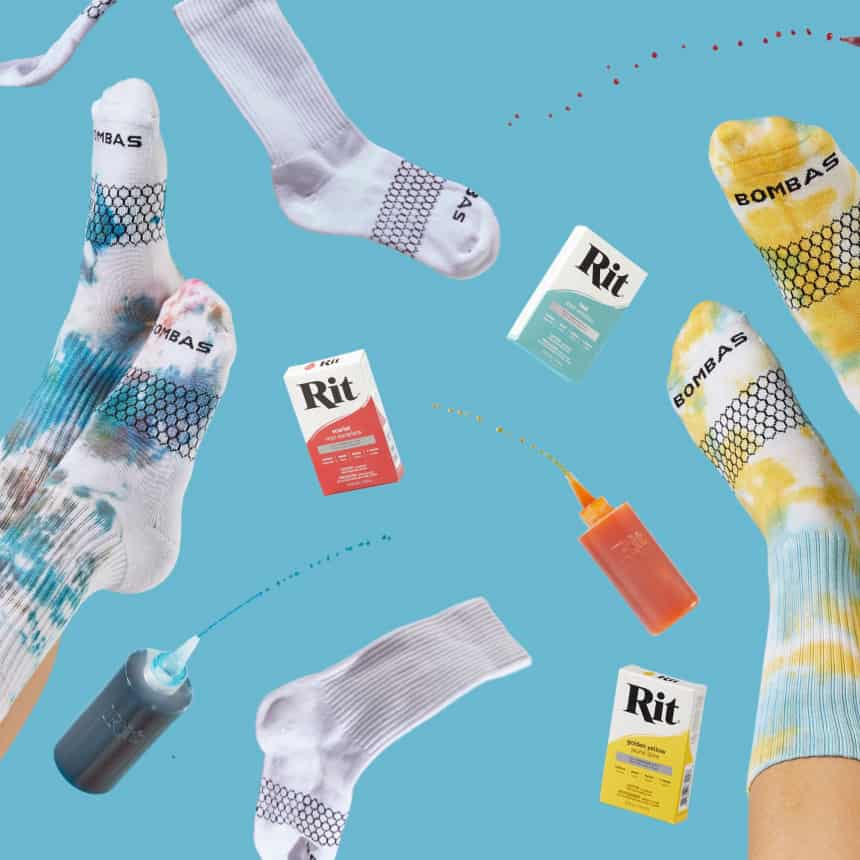 Introducing the dye-it-yourself collection designed to turn your comfy Bombas into colorful homemade masterpieces.
We've made it easy with a one-stop-shop experience. Simply pick our your favorite Bombas styles and start dyeing. Don't worry, the Tie DIY Kit comes with instructions and everything you need to create a one-of-a-kind piece.
The kit comes with our All-Purpose Powder Dyes in Scarlet, Golden Yellow and Teal. Use them as is or mix them up to create over 15 unique shades with our custom color formulas perfect for summer.
Head over to Bombas.com to shop the Tie DIY Kit.