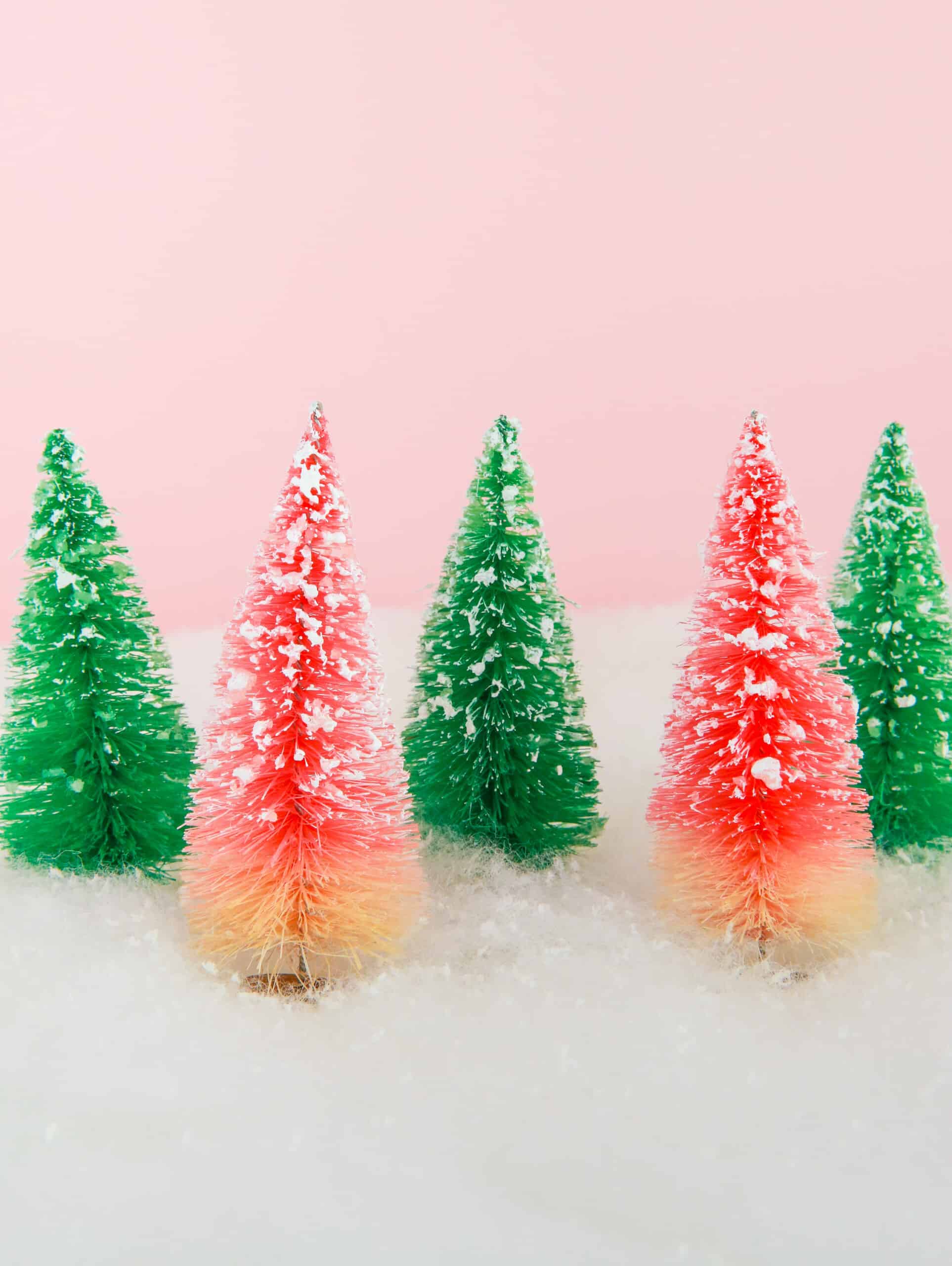 Rit All-Purpose Liquid Dyes: Petal Pink, Coral, Golden Yellow, Aquamarine
Small White Bottle Brush (Sisal) Trees
Glass jars for Dyeing
Measuring spoons
Plastic or metal stirring spoon
Rubber gloves
Paper towels
Plastic table cover
Less Than 1 Hour
Total: {{ partial.tRW5.total }}
Beginner
Total: {{ partial.tWUP.total }}
Cover table with plastic. Gather supplies.

Fill glass jar with about 12 ounces of very hot water. Shake dye bottle before pouring. Wearing rubber gloves, add 1 to 2 tablespoons of your favorite Rit All-Purpose Liquid Dye. Stir well.
Test dye color by dipping a paper towel or spare tree directly into the dyebath. If color is too light, add more dye; if color is too dark, add more water
Submerge your tree directly into the dyebath. It will dye within a few seconds. The longer the tree stays in the dye, the darker it will be.
Experiment with dyeing different parts of the trees for different looks:  Dye just the bottom, dye just the top or even tilt the jar to dye a diagonal color line for variation. To achieve an ombre effect, dip the whole tree in quickly and then pull it out slowly allowing the bottom portions of the tree to spend a few more seconds in the dyebath.
Remove your tree from the dye bath and blot it with a clean paper towel to remove excess dye.
Lay trees flat on clean, dry paper towels until completely dry.