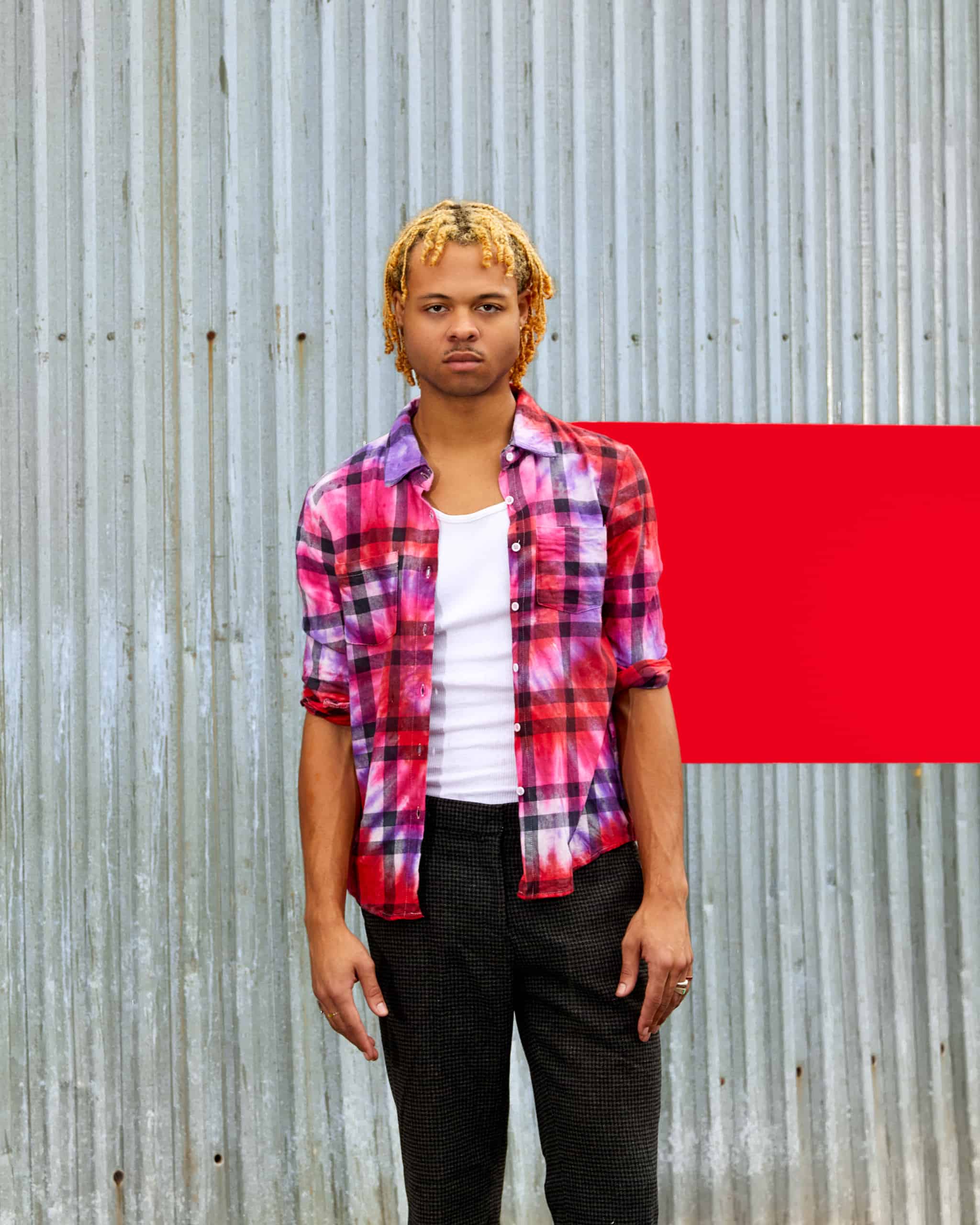 Cotton Flannel
Large metal spoon
Paper towels
Plastic table cover
Salt
Total: {{ partial.tXML.total }}
Beginner
Total: {{ partial.tFS5.total }}
Prewash shirt to remove any finishes that may interfere with dye absorption. Leave shirt damp.
Decide where to place the center of the spiral. Then position your fingers around the center point and slowly begin to twist fabric in a spiral direction. Loosely wrap rubber bands around fabric to hold spiral together. Set aside.
Cover work area with plastic table cover and have paper towels handy to protect against any possible spills.
Wearing rubber gloves, mix 2 tablespoons of well-shaken liquid dye or 1/2 teaspoon of powdered dye with two cups of hot tap water. Scale back the concentration to 1 tablespoon if using Rose Quartz or Tan.
Add 1 tablespoon of salt.
Pour into a squirt bottle. Shake well.
Repeat for each color.
Place bound fabric on baking rack with a tray under it. This is very important because it keeps the dye from puddling under the fabric. Squirt each dye color on fabric in sections created by the rubber bands or as desired.
To set the dye, do the following right after applying the dye: Apply Rit ColorStay Dye Fixative with a spray bottle, which will enhance the colors and reduce bleeding. Mix 2 tablespoons of well-shaken ColorStay Dye Fixative with water and apply liberally to both sides of the jacket.
After applying ColorStay Dye Fixative, wrap shirt in plastic wrap and seal the edges. Place the wrapped sweatshirt on a paper towel in the microwave and heat for 1 to 2 minutes. Plastic will puff up, creating a heat chamber that helps bond the dye with the fabric. Once the microwave is done, remove the sweatshirt and open the plastic, letting it cool down.
Rinse in cold water until rinse water begins to run clear. This is very important to prevent unabsorbed dye from bleeding into any white areas.
Wash in cold water with a mild detergent, rinse and dry.