A Pretty Cool Hotel Tour x Rit
March 12 2021
We collaborated with Margaret and Corey of A Pretty Cool Hotel Tour to bring you a collection of custom color formulas used in their fantasy-inspired room designs for The Rainbow Getaway, a Palms Springs Mid Century Modern home turned colorful-destination-of-your-dreams.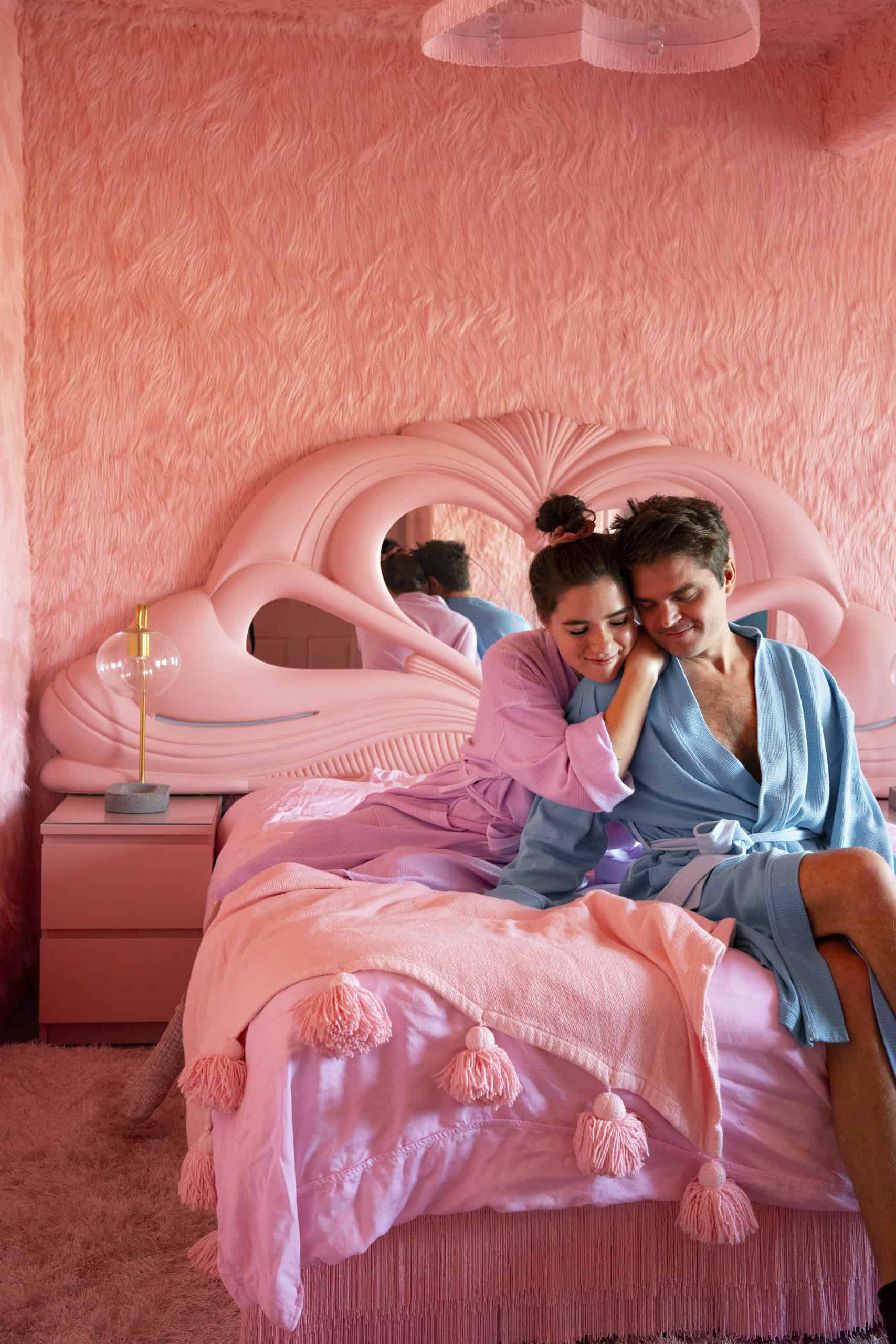 A Pretty Cool Hotel Tour duo Margaret and Corey started their journey visiting vintage, kitschy and just-plain-weird hotels all across America. From fantasy suites featuring heart-shaped tubs to theme hotels complete with giant clamshell beds, they've seen it all. And for their next tour, they've decided to take the road less traveled with an undertaking of their own: The Rainbow Getaway. Margaret and Cory took elements from their past travels and experiences to create this colorful escape.
For our collection, the pair chose colors that matched their unique-take on the rainbow, think soft pastel hues. Check out the colors below!