Overdyeing Patterns
March 4 2020
Many people think that you can only dye solid fabrics. But that simply isn't true! In fact, overdyeing patterns is our latest obsession. You can add color and depth to existing patterns that might need it. The outcome is unpredictable but always turns out magnificent!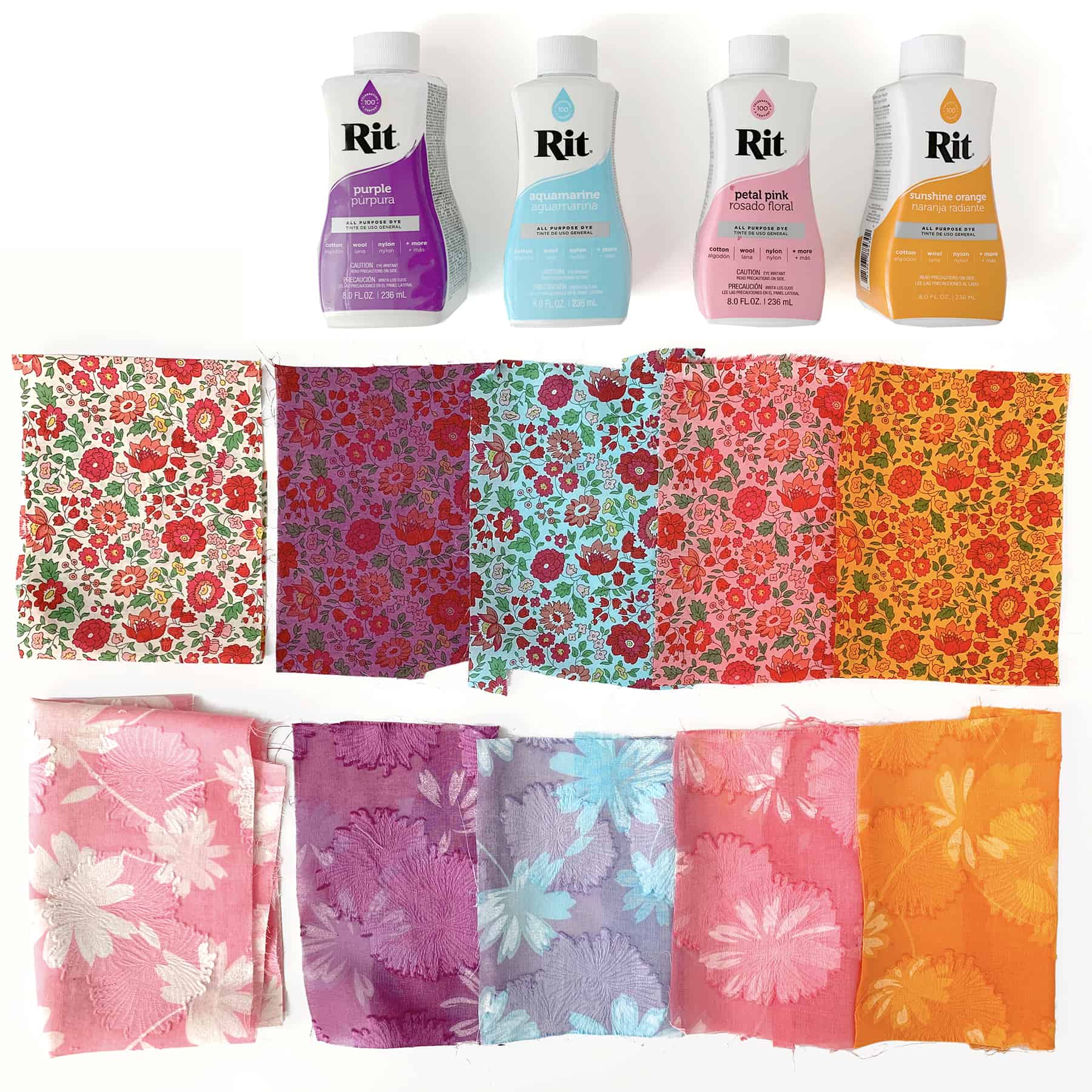 When selecting colors, the color you choose to overdye with will mix with the existing color(s) in the fabric to create new colors. If you are trying to predict the outcome, just remember that color rules will apply. As an example, if you were to use a blue dye on a white item with a pink flower pattern, the pink flowers will turn purplish (blue and pink make purple) while the rest of the fabric will dye blue. Even if you were to overdye the patterned garment with a dark color, you may find that the color will appear lighter along the patterned area.
Here are some fabulous examples of overdyed patterns. 
Polka Dots
The classic polka dot can sometimes have too much contrast. Try dyeing with a pastel shade to soften the look.
Flannel
Take an old run-of-the-mill flannel and overdye it for a whole new look!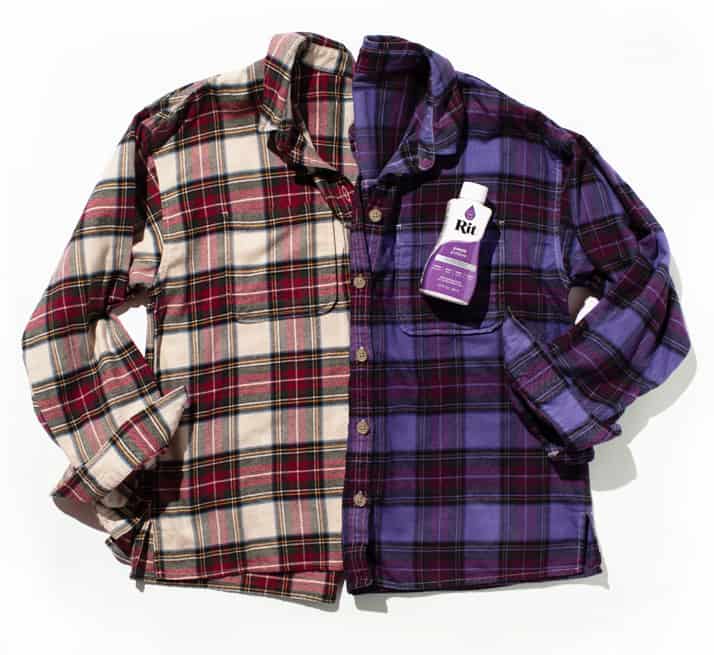 Stripes
We love how the black stays black and the white becomes something more unique.
Pattern
This dress has a subtle pattern barely visible in white. But look what happens when we dye it!