Back on Campus with Rit Dye
August 31 2017
It's that time of the year again where we must face the end of summer and embrace the new school year. Long summer days may be dwindling down but back-to-school season means new friends, adventures and lots of tailgating at football games. Dye a cute top for the football game that no one else will be wearing or dip-dye a plain tote to hold all the essentials you need for class. The possibilities are endless!
To help you get excited to get back on campus — whether you're going to college for the first time, entering your final year or just a really enthusiastic alumni — we put together Rit Dye colors to show off your school pride in style. So gather up the necessary dyes for your school and get your friends together for a fun way to celebrate the new school year.
Check out the Rit Dye Color Chart below of the top 25 NCAA teams to see the specific color formulas to achieve your exact school colors.
Download a PDF version of the color chart here.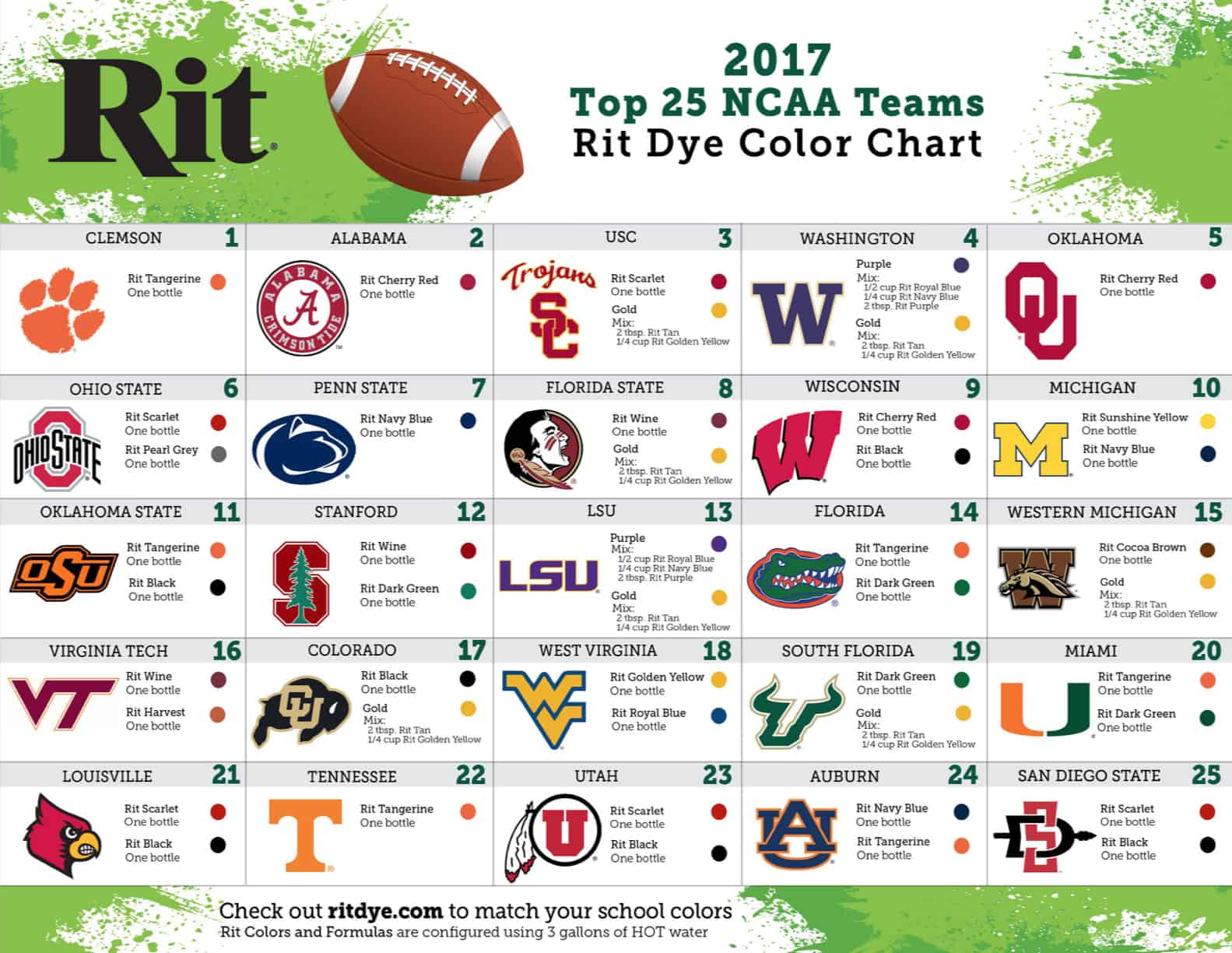 Check out our technique tutorials for different ways you can fold and tie your shirt or bag to create the look you want! Most importantly, have fun with it and make sure to share your results on Instagram with @RitDye!