How to Mix Rit Dyes to Create Indigo Blue
June 16 2015
We love Indigo Blue! Did you know that blue jeans are Indigo blue? Or that Indigo is the oldest dye used to color fabrics? We're seeing this color everywhere right now in a variety of patterns. You can update your wardrobe in a snap with Indigo using a couple of bottles of Rit Dye.
The following are three different custom recipes we use to get a dark, intense Indigo blue.
Deep Ocean Blue
1 Bottle Evening Blue
1/2 Bottle Navy Blue
Black Blue
1 Bottle of Denim Blue
1/4 Bottle of Black
Purple Blue
1 Bottle of Denim Blue
1/4 Bottle of Navy Blue
Indigo has been dyeing fabric for centuries in India, China, and Africa in several distinct patterns. A popular pattern seen often today is from a fabric folding technique from Japan called Shibori. Fabric is folded into a square and then tied off with wooden blocks and string or rubber bands. Here are a few fun patterns using Indigo dyes.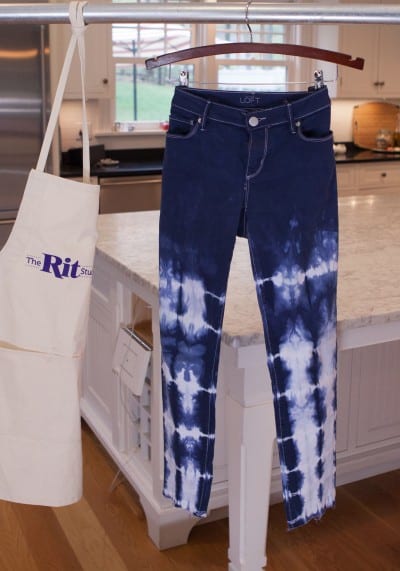 Hope you will start enjoying Indigo blue with us!