Announcing Pantone's Color of the Decade
January 28 2018
In celebration of our 100th birthday, we'll be showing you all year long how to mix our dyes to match popular Pantone colors of each decade. First up: 1910's!
In the mid 1910's, our founder, Charles Huffman, began experimenting with fabric dyes for use in the home. His timing was fortuitous as America had just got cut off from its primary source of dyes — Germany. In 1918, Rit was born.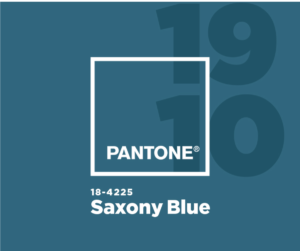 During this time, the colors of the day were sensible and functional. It was a time for duty and modesty. Saxony Blue (18-4225), reminiscent of the colors of the U.S., British and French flags, recall the patriotism of the era. The "I Want You" sign helped recruit legions of young men and women to fight in World War I and II. The sign first appeared around the time America declared war on Germany on April 6, 1917 and entered World War!
All-Purpose Formula
1 Bottle Evening Blue
1/2 Cup Aquamarine
1/2 Cup + 2 Tablespoons Teal
DyeMore Formula (Stovetop Method Only)
3 Bottles Sapphire Blue
1 Tablespoon Peacock Green
2 Tablespoons Graphite
3 Gallons Almost Boiling Water
SaveSave
SaveSave
SaveSave